In another thread, anoek posted some lovely stone renderings:
anoek wrote:
This might be a different kind of simple than what you're aiming for, but since you mentioned coding stones in javascript I thought I'd mention that generating stones procedurally using a simple phong reflection model worked out pretty well for us at OGS:
Are those the stones that other people see on ogs? What I see is this:
Attachment: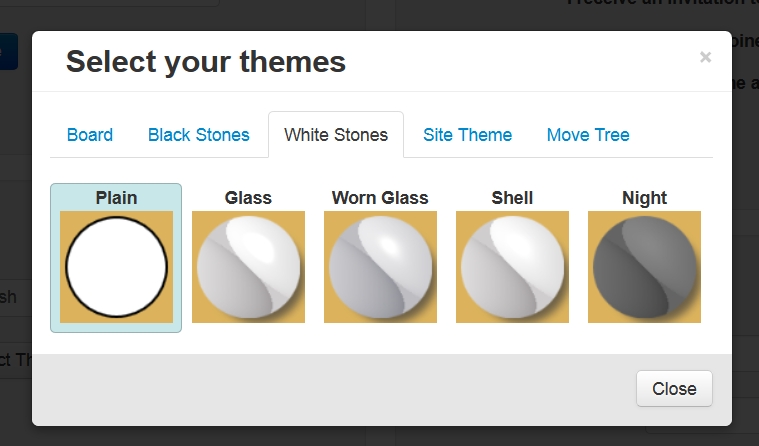 novastones.jpg [ 83.42 KiB | Viewed 8008 times ]
I've complained about how the stones look in nova's forum, because I found the diagonal shading visually displeasing and distracting when looking at a full board, but maybe I was complaining about something others are not experiencing. Here is how a full board looks to me:
Attachment: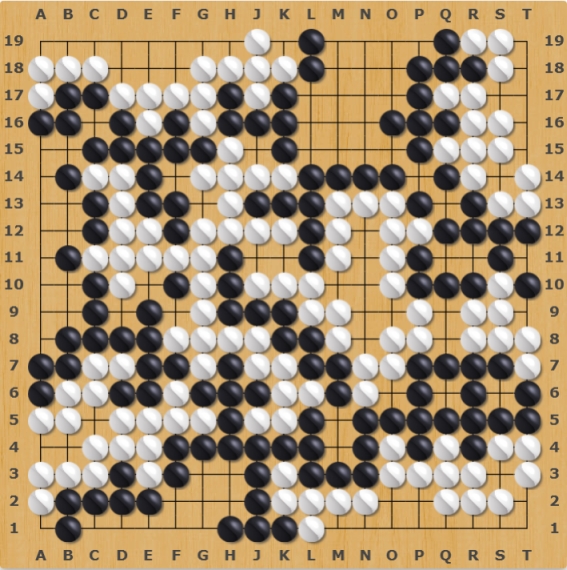 novagame.jpg [ 284.8 KiB | Viewed 8008 times ]
Is this how it looks to you, or are others using the pretty stones from the top images, and if so, how are they selected?