Uberdude wrote:
I suggest you stop..]
i'm not in Victor Mollo's class, but i appreciate his sense of humour. See if you can recognise yourself in his list:
Wikipaedia - Victor Mollo wrote:
The books describe entertaining events at a rubber bridge table in "The Griffins Club" (duplicate bridge features only occasionally), involving fictional characters, many of whom are nicknamed after the animals whom they most resemble both physically and psychologically, and who caricature common archetypes of real-life bridge players. Mollo often refers to the main characters by their initials. They include:

Hideous Hog (HH), by far the club's best player, but also an insufferable shark who seeks to humiliate opponents for their mistakes
Rueful Rabbit (RR), a small, timid man who can barely hold his cards together and can't always tell diamonds from hearts, but has such incredible luck that even the cards he accidentally drops (several at once, occasionally) become the right ones
Secretary Bird, who knows the laws of the game perfectly and insists that they are applied to the letter, always to his own downfall
Papa the Greek, a clever but exceedingly vain expert, who fancies himself as the Hog's superior despite regularly losing to him, and whose cleverness usually backfires against himself
Karapet, an Armenian expatriate and a fine player, but the unluckiest one ever, usually Papa's partner
Colin the Corgi, among the club's younger members, a strong player who is often sarcastic and testy and thus has "all the makings of a future master"
Oscar the Owl, Senior Kibitzer at the Griffins, whose role is usually limited to acting as an audience for HH's exploits
Peregrine the Penguin, Oscar's equivalent at the Unicorns, the Griffins' rival club
Walter the Walrus, whose expertise in and devotion to the Work point count are matched only by the utter mess he makes of bidding and play
Molly the Mule, the lone recurring female character, who is always certain that she is right and is as stubborn as the proverbial mule
Timothy the Toucan, as hopeless a player as RR but without RR's engaging qualities. TT tries to make up for his shortcomings by means of an oozing deference to the Menagerie's better players.
Charlie the Chimp would rather post mortem the last hand than play the next. He is an exponent of sharp practice at the table, once famously producing a remarkable (and impossible under normal bridge circumstances) quadruple squeeze against himself by retaining a small card to conceal his own revoke.
To the Go menagerie, i would add Bully, Donkey and Twit (variations of Mollo's characters), plus:
Eddie the Eagle, a late starter with thus no prospect of climbing high, but with a heart as big as an ox, stubbornly refusing to admit defeat.
And - of course! - Princess Alef (who could forget her?!). Alef is a young girl from Mars, stronger than Bully, stronger even than Hog and Peregrine, whose parents are so proud and so protective that they never let her come to the Griffins Club, despite constant invitations from her legions of fans. Alef is a shark, but not a Hideous Hog, as she prefers to win by half a point instead of by as much as possible. Back in the old days, Alef's name used to mean ox, the earthly representative of the Moon Goddess, but Alef shares only one of the earthly ox's qualities: immense power, stronger than a dozen men. In some ways, Alef is the antithesis of Donkey, for Donkey never changes his plan, whereas Alef never has one. Alef is hyperreactive, jumping as high as the sky at every shadow in the mirror.
Ordinarily, Alef's hyperreactivity makes her the most flexible, the most omniscient of all Go boarders, whose plays frequently draw gasps of admiration from her audience. But she has a weak spot: she can't see eyes, so she can't see Sekis. Rarely does she lose to Peregrine, but when she does so, she goes into a flap, reverting to infantile behaviour, just like HAL did when Dave started turning him off.
Alef is confined to quarters, but an army of sycophants have created miniclone dolls of She Who Must Be Obeyed, some of which are so regular and so adept at separating people from their dreams of glory that they could be standard-bearers for All-Bran.
etymonline wrote:
Old English scitan, from Proto-Germanic *skit-, from PIE root *
skei
- "to cut, split." The notion is of "separation" from the body (compare Latin excernere "to separate," Old English scearn from scieran "to cut, shear;" see sharn). It is thus a cousin to
science
and
conscience
.
And then there's Swim. But she is is so non-U* that she was abandoned by her mother at birth, whereupon the Secretary of The Unicorn Club Committee closed the heavily guard-dog guarded doors of their club to her, so she was put in a basket and dumped in the bullrushes of a Euphrates swamp along with another imaginary upstart.
Attachment: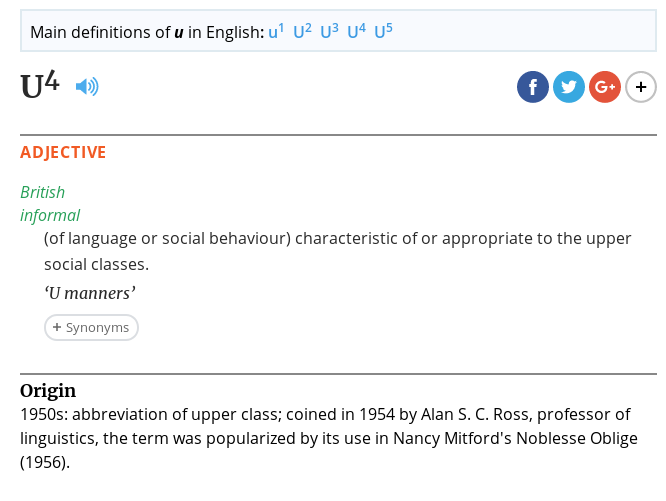 u.png [ 38.47 KiB | Viewed 3444 times ]
* almost as non-U as Kate Raworth:
And the vainglorious Grumpy Guppy: a big fish in a small pond who can't swim but thinks he can fly, which he can't, because his tortoise-shell is so thick-headed that his feet are forever stuck in the mud.
Attachment:
misha_guppy_by_indab-d48240w.gif [ 824.64 KiB | Viewed 3434 times ]