Even though my computer is crap (<10 visits per second on 15 block network), Leela Zero (network #126) plus Lizzie still makes it a pleasure to review games quickly and find interesting things. As an example, I looked at AlphaGo vs Lee Sedol game 2, here's a few highlights.
The famous move 37 shoulder hit, apparently only 1 in 10,000 or whatever chance of human to play here based on the policy network trained on human games. But it's Leela Zero's #3 choice and found with fewer than a dozen visits. "Obvious, duh!" to these strong Zero bots

. For comparison Leela 0.11 didn't even consider it (and considered 36 other moves) after 360k simulations. The other moves it likes are also ones that later happened in the game: the shoulder hit lower side, preparing connection on left, and the nozomi (
more examples from AG
). [black or white circle indicates next move in real game, red circle indicates LZ's best move, with strongest green down to red for bad ones, top number is win%, bottom number is # visits].
Attachment: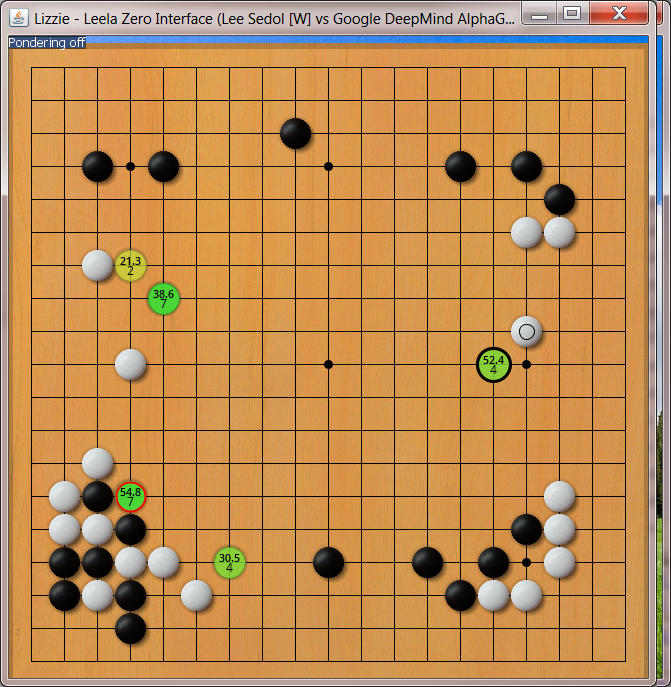 Lee Game 2 shoulder hit intuition.png [ 648.35 KiB | Viewed 17085 times ]
After a few hundred more visits it's still liked but not #1, after 100k visits who knows?:
Attachment: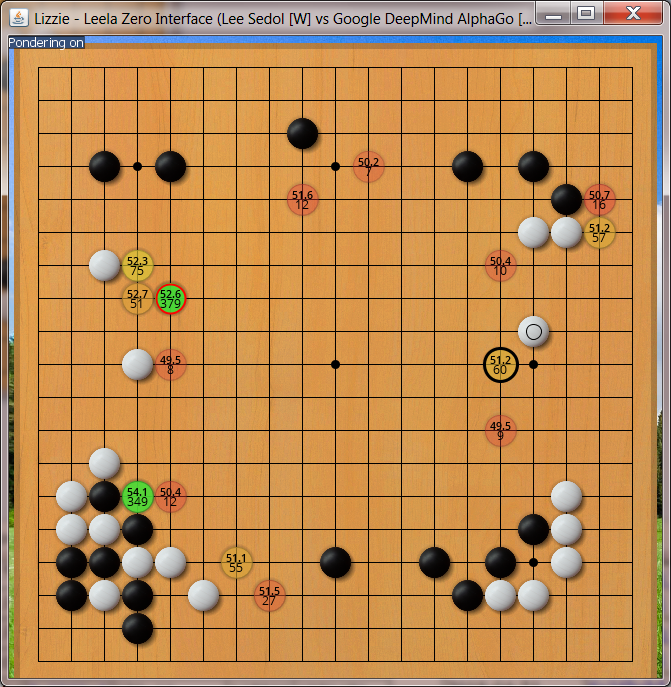 Lee Game 2 shoulder hit.png [ 670.35 KiB | Viewed 17085 times ]
With the lower side fighting after a while LZ finds the crude but effective atari that Lee Sedol should have played (as found by Shi Yue iirc); this can involve a ladder or a net which she just about seems to understand after a few thousand visits.
Attachment: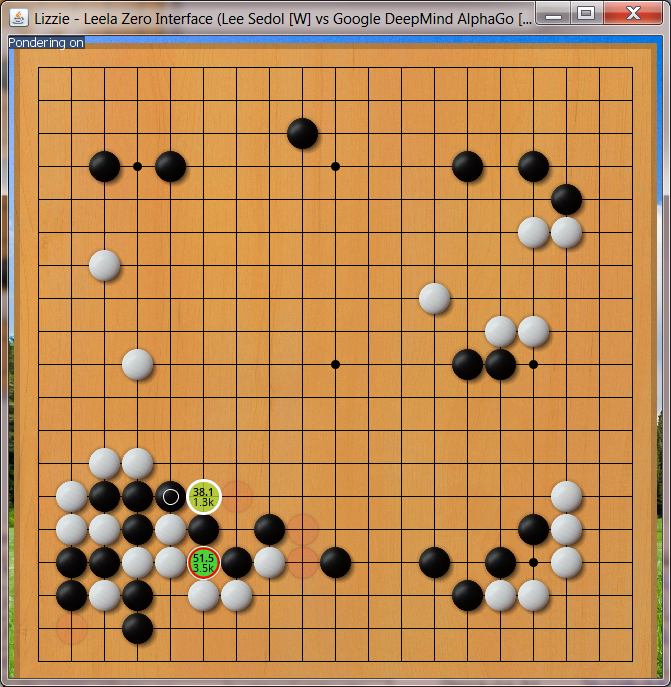 Lee Game 2 the atari.png [ 654.77 KiB | Viewed 17085 times ]
Or with that remarkable indirect response to Lee's top side invasions which elicited praise from Myungwan Kim as revealing great strength, the instinct is a local move like cap or defend corner but it finds it within 100 visits and thinks it's clearly best after ~1000.
Attachment: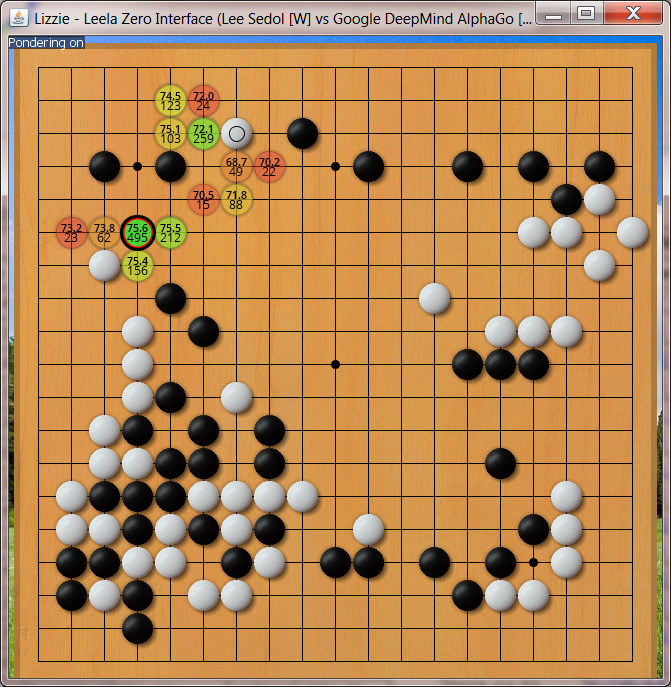 Lee Game 2 defence attack.png [ 747.05 KiB | Viewed 17085 times ]