吴清源说:围棋由天文学工具而来。古代天圆地方的宇宙模式,"天圆地方,四角不掩"。
那么,在正方形内画一个内切圆,
看看四四位的四方四岳在哪里?
刘邦大风歌:安得猛士兮守四方?
五岳之四方应由猛士将军把守,天盖范围之内的五岳之四方,
帝王居中于中原。中的精神。
这是座子围棋的文化含义。
以上涉及古代天文与数学,牛河梁三环遗址与天坛三环均与此有关。
而AI以四四位座子位置为第一选点,是否与方的内切圆有数学上的关系呢?
English:
Attachment: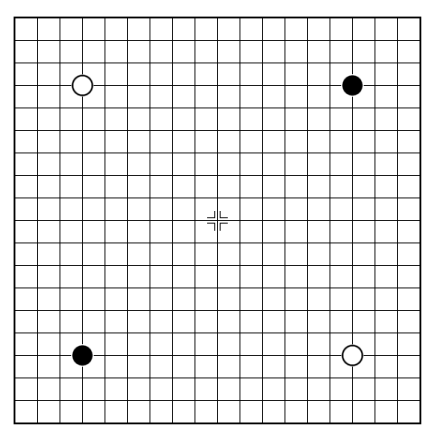 0.png [ 8.82 KiB | Viewed 2334 times ]
Wu Qingyuan said: WeiQi comes from astronomical tools. In ancient times, the universe model of "round sky and square earth" , "round sky and square earth, the four corners of earth are not covered by sky".
So, draw an inscribed circle in the square, where are the positions of four seated stones ?
Attachment: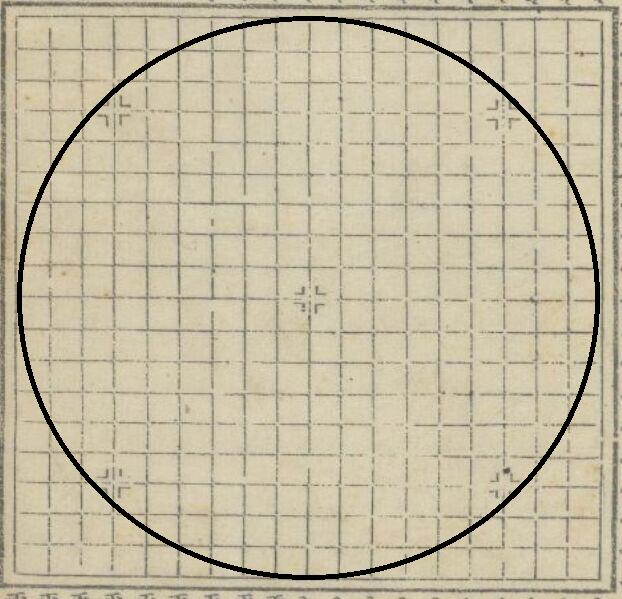 1.png [ 679.11 KiB | Viewed 2333 times ]
Emperor Liu Bang's gale song: How to get warriors to guard four sides?
The four mountains of the Five Mountains should be guarded by the powerful generals, and they are under the ROUND sky,
The emperor was in the middle of the Central Plains. The spirit of Center.
This is the cultural meaning of seated stones WeiQi.
The above involves ancient astronomy and mathematics, Niuheliang Three Rings site and Tiantan Three Rings are related to this.
Is there a mathematical relationship between the first selection point of AI and the position of the seated stone in inscribed circle of a square ?
Attachment: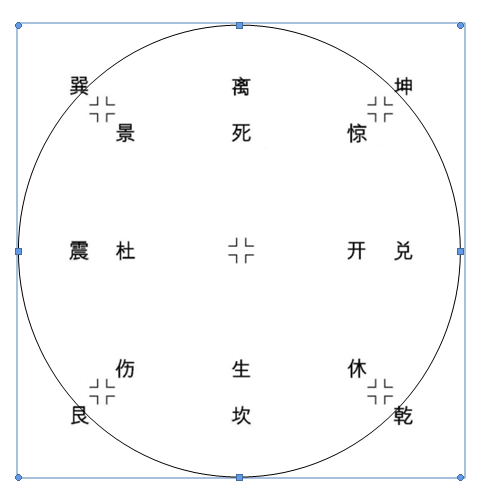 2.png [ 31.76 KiB | Viewed 2334 times ]