tenarofatuan wrote:
Hi there, I saw above that ZBaduk is looking for sponsors. Is there somewhere where folks can donate in a small way, such as a kofi or patreon?
Right now, there are 4 ways to support or sponsor ZBaduk:

1. payed memberships
2. tell people about it: twitter, facebook, youtube, ... always appreciated !
3. if you are a company or like to sponsor/support ZBaduk in a bigger way, please contact me.
4. I tried a T-shirt sale some time ago, (not a big succes).
Because paypal is blocked in some countries, some people have e-mailed me looking for other payment options.
That's one of the reasons why I have been thinking about a "kickstarter project".
It would of course be an attempt to attract a bigger audience, but it would also allow other payment systems.
More people = more servers = all kind of advantages.
But it's a lot of work to set it up. (recording videos, set-up of rewards, ...)
Patreon sounds interesting. But I don't know much about it neither.
I can imagine that it's probably just as much work.
---
The handicap feature is done.

You can expect the update in a couple of hours.
Here's a preview.
Attachment: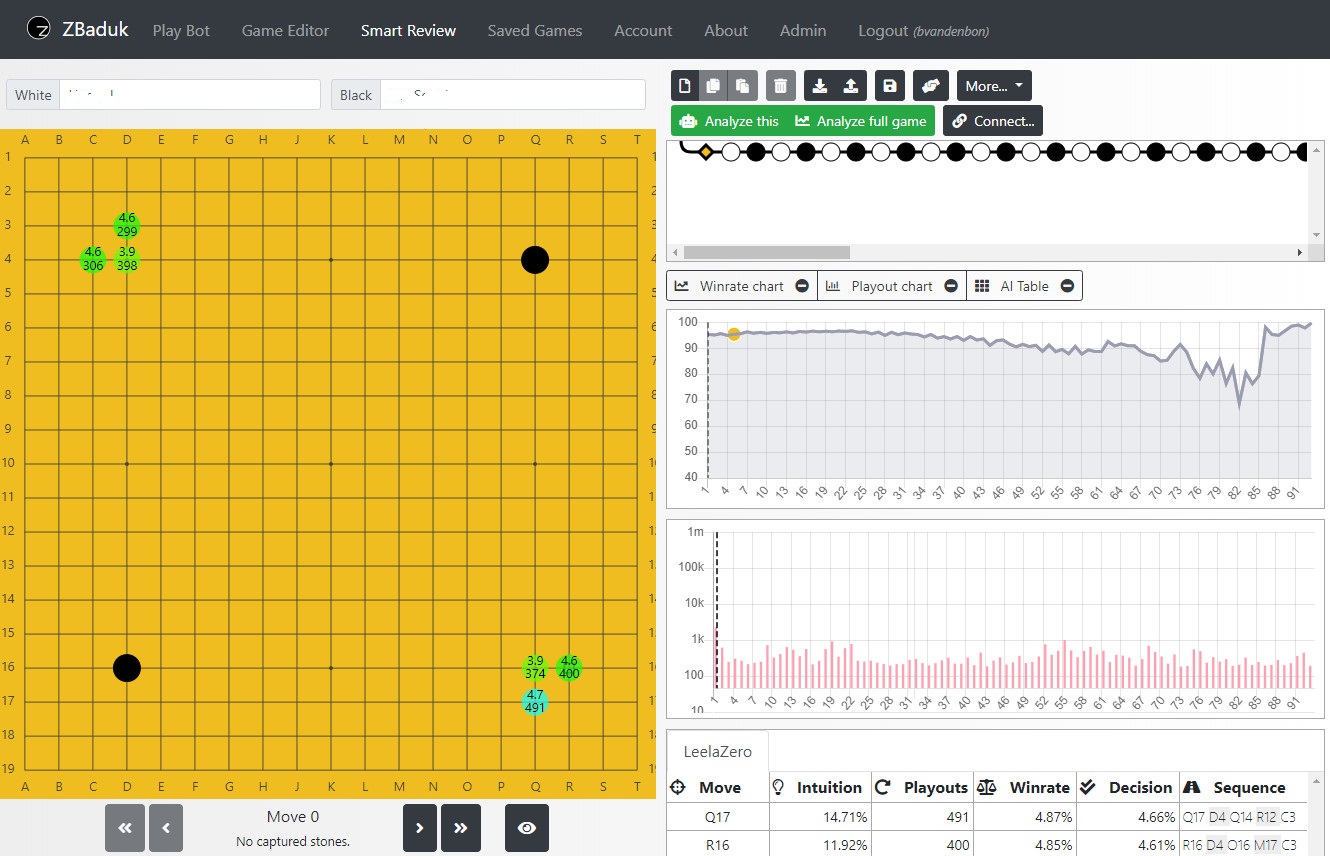 handicap.jpg [ 266.8 KiB | Viewed 5051 times ]
---
Maharani wrote:
So when I keep coming back with suggestions, please know that it's because I love ZBaduk, not because I'm trying to be annoying

In all honesty, I appreciate your feedback a lot!

Maharani wrote:
I would love if the brightness of projected white ownership could be increased

I have been experimenting with this, but I haven't found a satisfying solution yet.
I'll keep you posted.
Maharani wrote:
Secondly, I think this thread title and maybe your signature deserve an inclusion of KataGo?

I don't know how to rename the thread.

Perhaps some admin can do this?
But you do have a point, and I have updated my signature straight away.

_________________
Enjoy
LeeLaZero and KataGo from your webbrowser
, without installing anything !
https://www.zbaduk.com