Lost my 3rd game to Stanislaw Frejlak 6d of Poland. Got some double ponnuki thickness but didn't make many points with it, plus missed a mutual base point for weak groups (it was double sente, but I feared gote for me) so lost by about 20 in the end.
Results: after 3 rounds there are 4 players on 3 wins, all Korean.
Dusan did well with 2 wins, beating Csaba and Chan Yi Tien (Taiwan 7d). Pop also has 2 wins (Stanislaw and Chinese 6d). Andrii got 1 vs Taiwan 6d, Csaba 1 win vs Chinese 5d 10 year old, Surin got 1 win vs Rafif 5d from Indonesia (who I play next), Stanislaw just 1 vs me.
Attachment: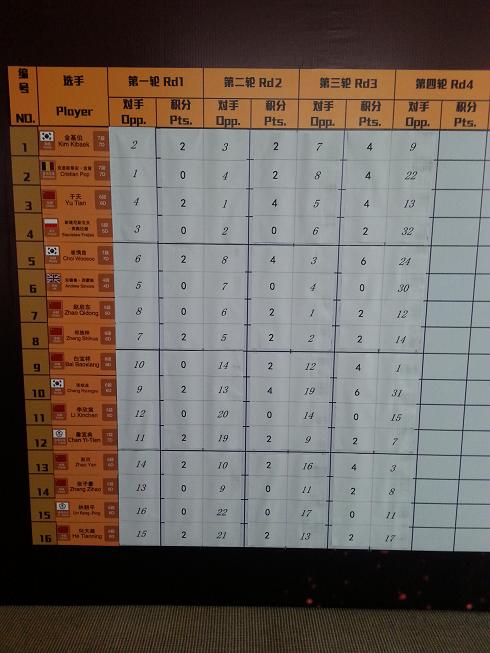 r3a.JPG [ 62.21 KiB | Viewed 5985 times ]
Attachment: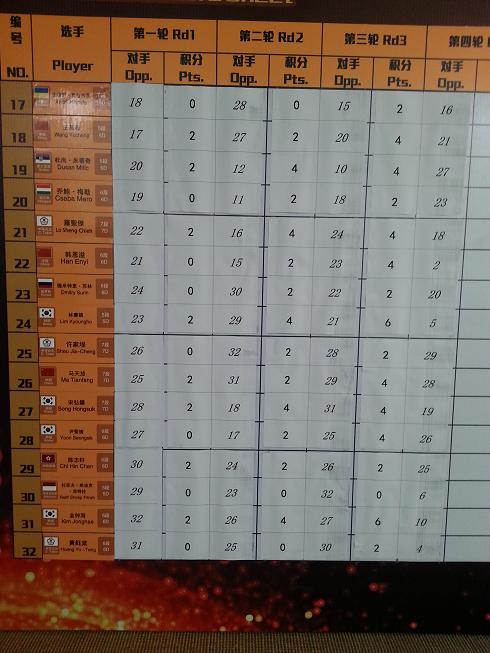 r3b.JPG [ 68.88 KiB | Viewed 5985 times ]